Immigration Law
United States + Canada
Whether immigrating to the United States or Canada, a unique feature of our international boutique firm is that we have faced the immigration process while launching our firm both individually and as a business. We understand the stress, timing, and issues faced during the immigration process.

Our immigration practice is able to serve a diverse group of clients. Whether you are an individual or corporation, we are able to counsel you through the immigration process in Canada or the United States. We can handle federal and state compliance issues, permanent residence (employment-based), L, O, and P visas, H-1B visas, and other employment-based visas. We are poised to counsel start-ups or multinational corporations regarding immigration issues to assist in the allocation of their human talent. Further, we are able to litigate and help resolve government compliance matters.

For individualized matters, we can handle immigration court representation, motions and appeals, citizenship, asylum, family-based visas, green cards, employer-based visas and work permits.

There are numerous ways to immigrate to Canada or the USA.

Are you immigrating to: work, invest, start a business, go to school? Do you have family in Canada or the USA?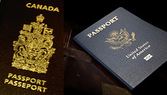 ---
United States

We are ready to assist with your:

L-1 Visas
J-1 Visas
O Visas
P Visas
H-1B Visas
E2 & E1 Treaty Visas
EB-5 Program
Student Visas
Others

Canada

We are ready to assist with your:

Federal Skilled Worker
Provincial Nominee
Investor Immigration Class
Entrepreneur Immigration Class
Self-Employed Immigration Class
Federal Skilled Trades Person
Temporary Foreign Worker
Start-Up Visas
Canadian Experience Class Candidate
Student Visas
Sponsored Family Member
Refugee
Others